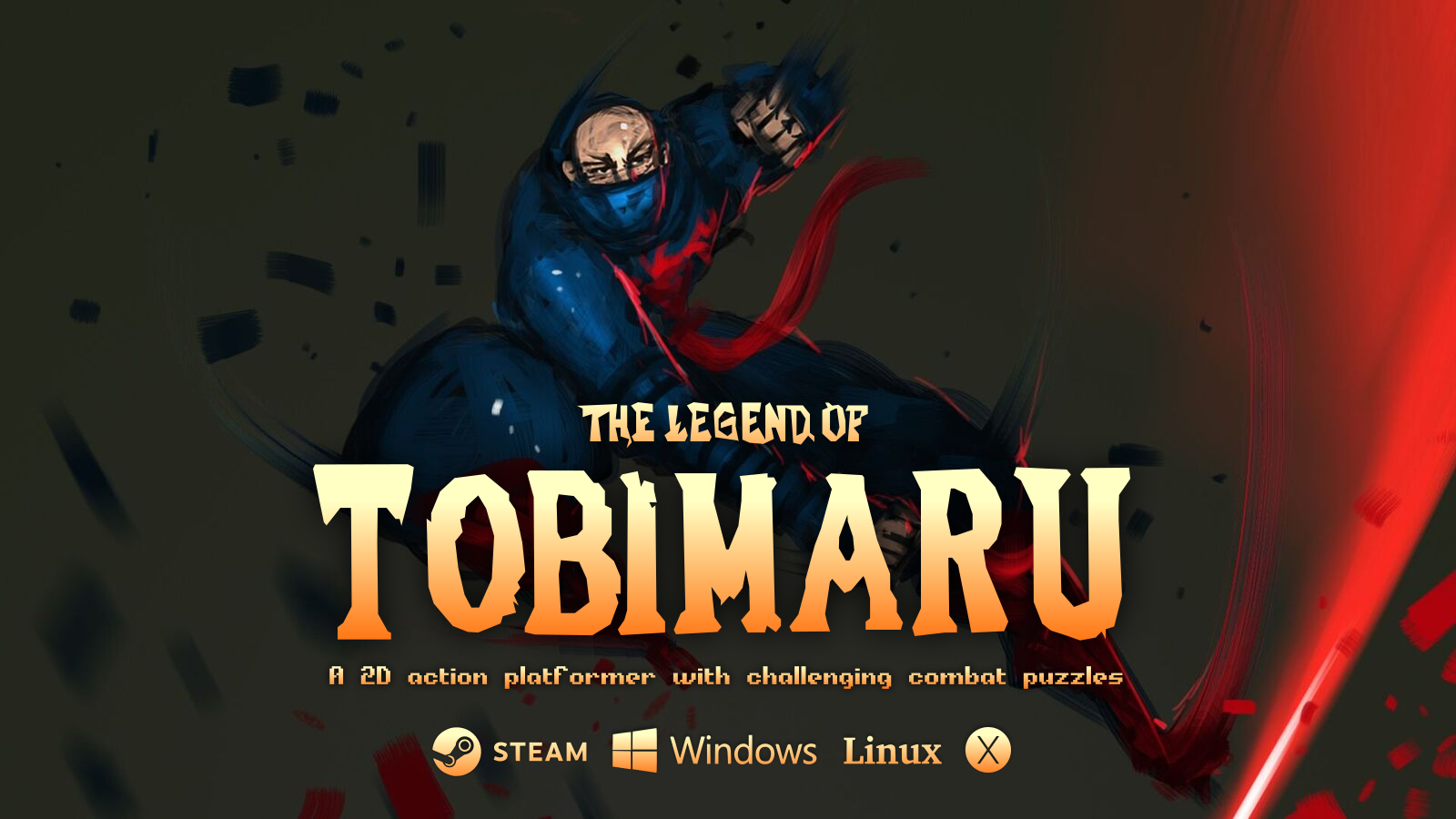 The Legend of Tobimaru
New demo build packed with new stuff has been uploaded
---
Hey folks!
We've just updated the alpha build with a bunch of exciting new features and tons of small bug fixes.
Here's a quick summary of the update:
New features
Currency and Merchants have been implemented

Power-ups have been replaced with loot boxes
Merchants have been placed in the level strategically

Visual queues have been added to indicate when to input a move
Attack animations, and their visual effects have been flashed out

We've added extra frames, and sped up the animations for snappier feel

Various improvements to UI have been implemented

HUD shakes, and the screen goes grey when health is low
Outlines around selected items animate

Checkpoints and levers are highlighted to indicate they are interactable when Tobimaru is close by
Text in dialog boxes is revealed letter by letter

Also, all text uses pixel fonts now

"Thumbs-up" animation has been added to tutorials
"Breathing heavily" animation added for low health
Bug fixes

Dashing twice consecutively causes the animation to freeze
Some parts of the level are cut off (Camera showing out-of-bounds areas)
Other odd behaviours
If you've already played the previous demo, the level itself hasn't changed much. But, we recommend playing it again to see the difference in the feel of the game. Now there's a reason for stopping to beat enemies because they'll drop few coins. Also, it feels so much better to beat them up because of much snappier visual effects.
We're gonna to continue working on improving the "feel" of the game, but we're also gonna be building the levels for the final release mainly. We will not reveal these levels until release, but we will keep the demo build updated with more gameplay related updates.
That's it!
Mushin Games Crew
Get The Legend of Tobimaru